It is a highly integrated and complete hydrogen compressor system that integrates hydraulic poewr station, hydraulic-driven hydrogen booster, and control system. It is mainly used in hydrogen refueling stations to boost low-pressure hydrogen to a certain pressure level before storing it in hydrogen storage tanks or buffer tanks or directly filling into vehicle hydrogen cylinders, to meet customer hydrogen refueling needs.
---
Functions And Features
1. High safety explosion-proof level, maximum pressure up to 90 MPa, strong filling capacity up to 1000 kg/d.
2. Highly integrated to maximize space savings, special design process and machining with long sealing life.
3. Simple control, low maintenance rate, using hydraulic drive for hydrogen booster.
4. High volumetric efficiency, structural design conducive to heat conduction to improve volumetric efficiency.
5. Can be started frequently, suitable for heavy-duty continuous operation, high degree of automation, and real-time monitoring and automatic adjustment of output flow rate.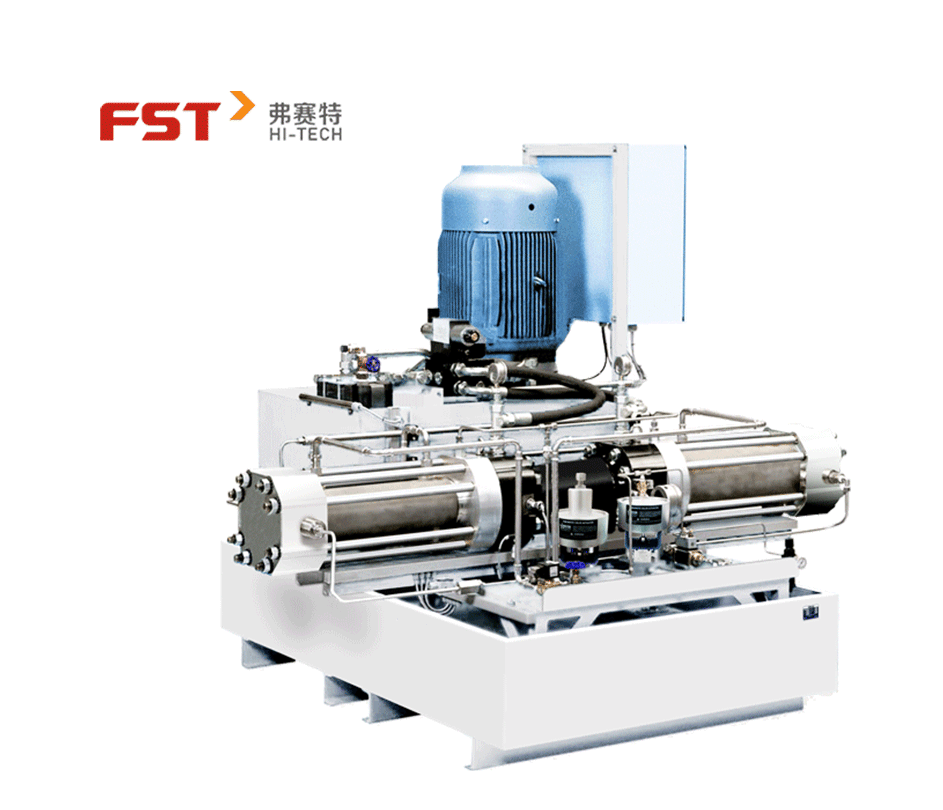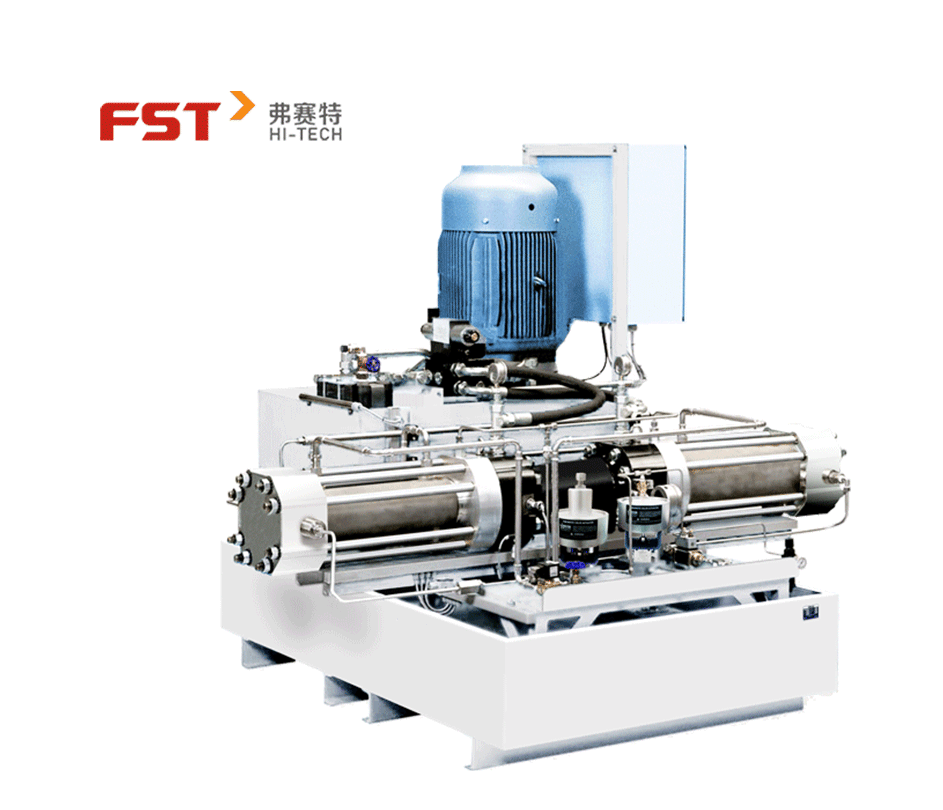 Shenzhen Fluid Science&Technology Corp., Ltd.
---

FST Official Accounts
Headquarter:
No. 513A, East Block, Coast Building, Nanshan District, Shenzhen, Guangdong, China
---