---
Hydrogen Refueling Station
The hydrogen refueling station includes the design, manufacturing, and construction of equipment such as hydrogen storage tanks, hydrogen compressors, hydrogen dispensers, cooler system, and station control systems.
---
Functions And Features
Capable of Hydrogen vihecle refuelling under 35 or 70 MPa. Daily hydrogen filling capacity up to 1000 kg.
Keywords:

Stationary Hydrogen Refueling Station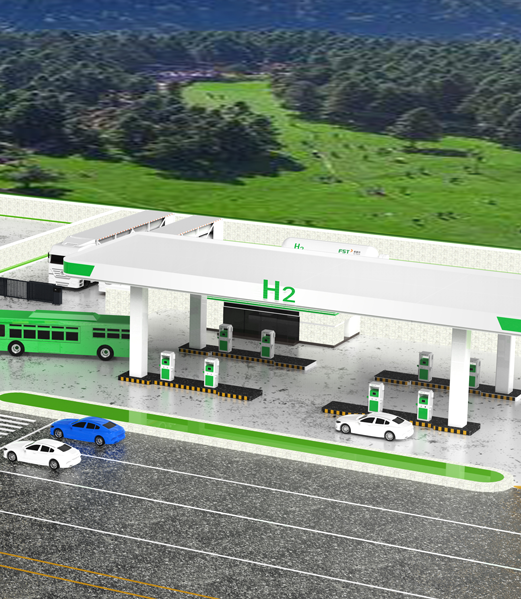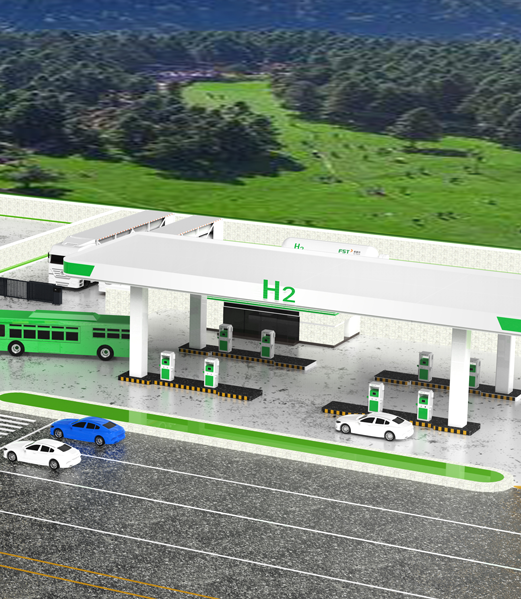 Shenzhen Fluid Science&Technology Corp., Ltd.
---

FST Official Accounts
Headquarter:
No. 513A, East Block, Coast Building, Nanshan District, Shenzhen, Guangdong, China
---