---
High-Temperature High-Pressure Testing System for Downhole Tools
The high-temperature high-pressure testing system for downhole tools mainly consists of a high-pressure/ultra-high-pressure testing well for downhole tools, an intelligent high-pressure/ultra-high-pressure oil, gas, and water boosting system, a force loading testing device, a circulation heating and insulation device, and a remote central measurement and control system.
---
Application objects/scenarios:
It is mainly used to simulate the high-temperature and high-pressure environment of downhole tools such as packers and bridge plugs in actual working conditions. According to API 11D1 standard, V0 level verification tests are carried out, including gas tests, axial load tests, temperature cycle tests, and zero gas bubble acceptance standards for performance testing of packers and bridge plugs. It includes envelope curve verification tests for downhole tools, as well as pressure and temperature resistance tests for other instruments and tools that require high-temperature and high-pressure environment testing. At the same time, it provides testing means for the development of new downhole tools. p>
Functions And Features
1. The system can achieve a testing pressure of up to 300 MPa.
2. The tool heating temperature can reach up to 350℃.
3. The load testing can have a loading capacity of up to 350 tons.
4. It can perform testing for tools ranging from 4-1/2" to 13-3/8".
5. FST has more than 20 patented technologies in high-pressure equipment, testing wellbores, control software, and other aspects.
6. FST has developed advanced technologies in mechanical structure, pressure and temperature control, and software structure.
7. FST has independently constructed and participated in the construction of more than 10 testing laboratories, equipped with complete testing equipment and advanced control methods.
8. It is the first in China to create a 3D creep testing device for downhole tools, simulating the stress state at different angles and positions during tool descent and operation.
Keywords:

High Temperature And High Pressure Pressure Testing System For Downhole Tools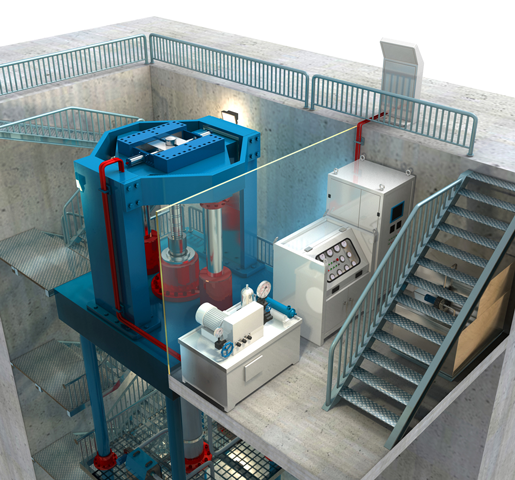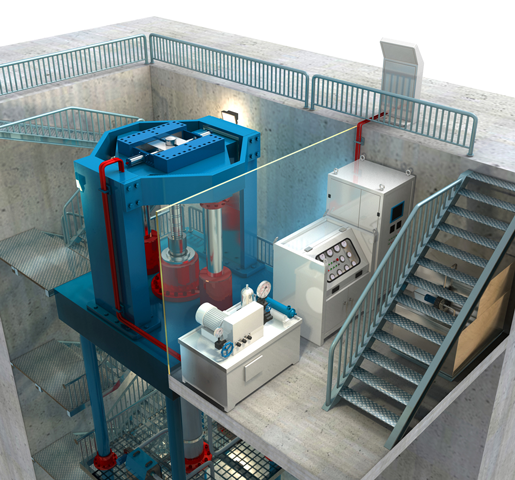 Shenzhen Fluid Science&Technology Corp., Ltd.
---

FST Official Accounts
Headquarter:
No. 513A, East Block, Coast Building, Nanshan District, Shenzhen, Guangdong, China
---