---
Mobile Pressure Test System
According to the different needs of customers, we have selections of pressure sources with different pressure levels and automation levels, which are widely used in various mobile pressure testing vehicles and containerized portable pressure testing equipment.
---
Application objects/scenarios: Various mobile pressure testing vehicles and containerized pressure testing equipment. p>
Functions And Features
1. The maximum test pressure can reach 210 MPa.
2. The capacity of the media tank can reach 600 L, and the test flow rate can reach 500 L/h.
3. It has remote control of pressurization, pressure regulation, pressure relief, overpressure protection, etc., as well as sound and light alarm system.
4. The control system of the pressure testing equipment is designed with a remote ESD fucntionality to stop the pump.
5. The pressure testing process and data are automatically generated and managed, and the on-site data is encrypted and cannot be modified by non-managers.
6. Equipped with a video monitoring probe. It can achieve 180° rotation and vertical adjustment, and has shockproof protection.
7. Optional four-wheel drive chassis for versatility of on-road and off-road services..
Keywords:

Mobile Pressure Test System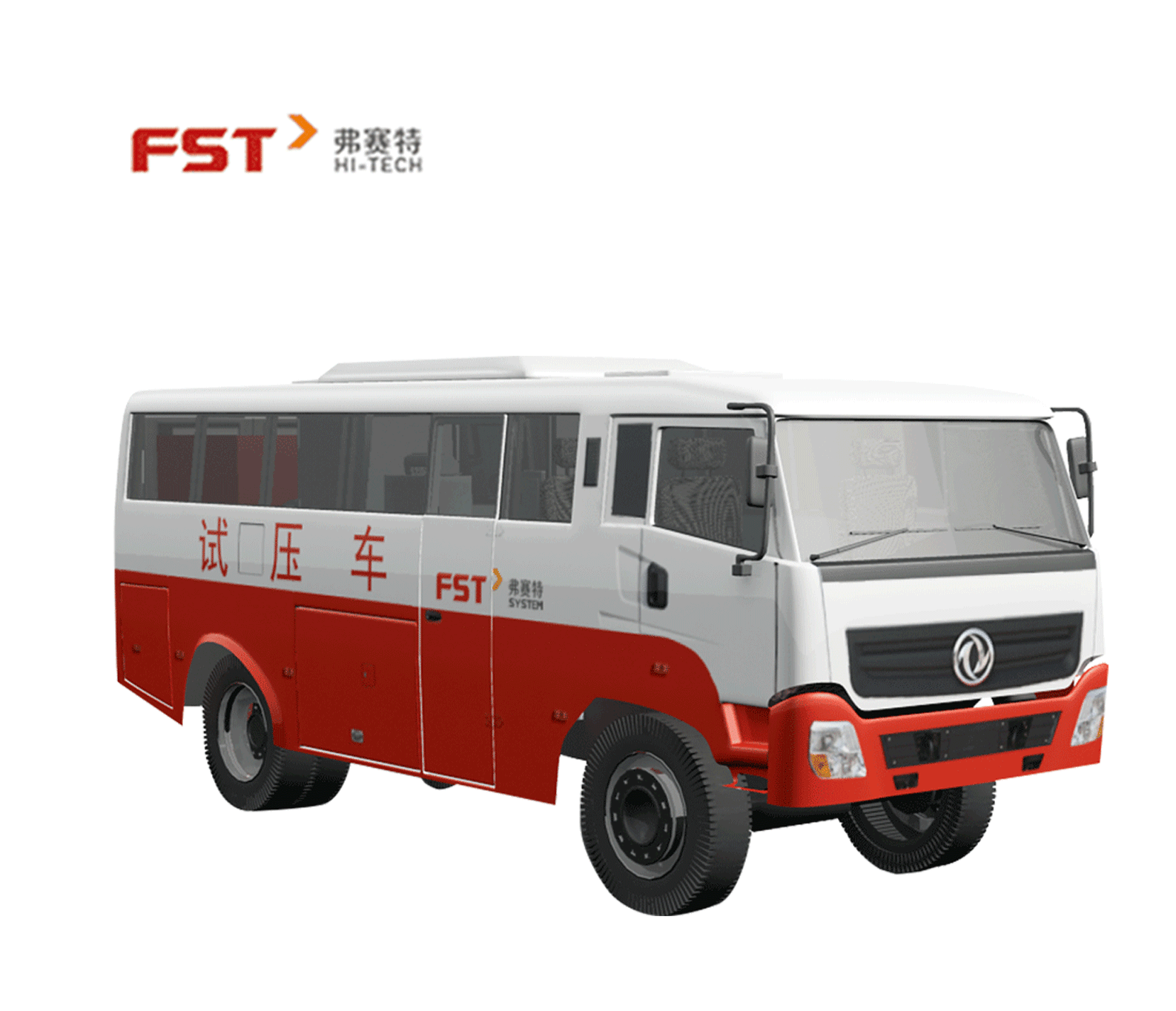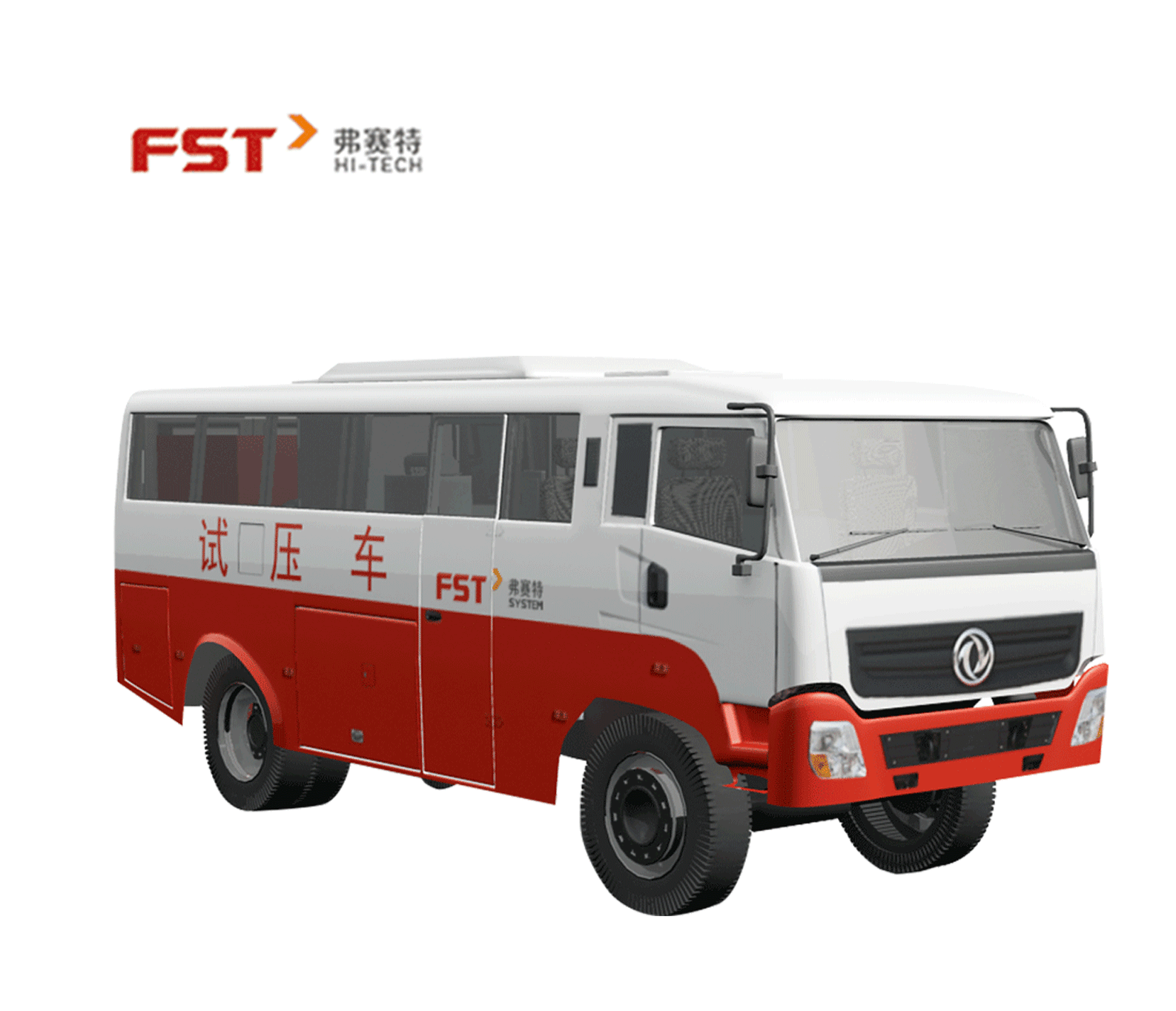 Shenzhen Fluid Science&Technology Corp., Ltd.
---

FST Official Accounts
Headquarter:
No. 513A, East Block, Coast Building, Nanshan District, Shenzhen, Guangdong, China
---