---
Wellhead Equipment and Blowout Preventer Test System
The testing system for wellhead equipment and blowout preventer consists of the following components: p>

The blowout preventer life testing machine is used in conjunction with other systems to complete fatigue test, constant well pressure test, constant hydraulic closing test, pressure-bearing and drilling life test, and hanging test. The locking device test, hydraulic control oil circuit cylinder strength test, core disassembly and assembly test, and shear gate test can also be performed on this device. p>

The blowout preventer pressure testing device opens or closes the device by switching different output circuits and has multiple circuits. p>

The non-metallic seal design temperature verification device performs high and low pressure testing on each temperature level of the blowout preventer. p>

The data measurement and control and video monitoring system monitor and control the entire testing process and achieve high automation control.
---
Application objects/scenarios: This system is used for testing the life, pressure, high and low temperature, sealing, and other properties of ordinary blowout preventers and rotating blowout preventers. p>
  p>
Functions And Features
1. The system has a loading capacity of 300 tons and the up/down stroke of 1.5 m..
2. The maximum working pressure is 140 MPa, with a maximum diameter of 680 mm. The maximum allowable combination state is as follows (diameter(mm)-pressure(MPa)): 68-21, 54-70, 48-105, 28-140.
3. The temperature and pressure of all tests can be automatically meassured through the data collection system, and are displayed by instruments.
4. The environmental chamber is designed with a safety blowout ventilation, the pit is designed with a pressure wave release ventilation, and the environmental chamber is reinforced to prevent secondary disasters. Safety is reassured from the design phase.
5. The system is highly automated, reliable, and easy to operate, as well as convenient and safe to install the drilling tools and blowout preventers.
Keywords:

Wellhead Equipment and Blowout Preventer Test System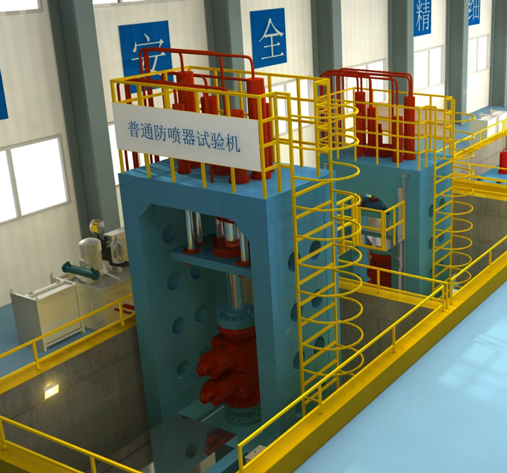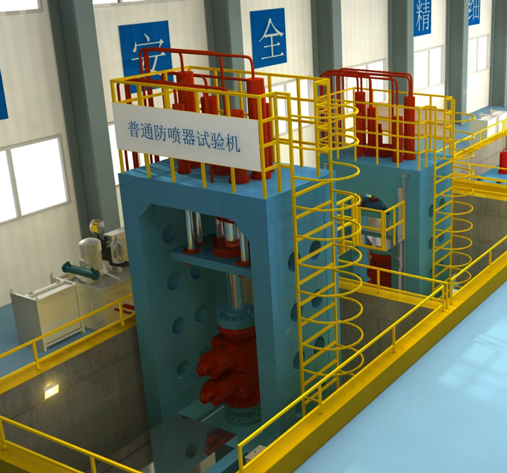 Shenzhen Fluid Science&Technology Corp., Ltd.
---

FST Official Accounts
Headquarter:
No. 513A, East Block, Coast Building, Nanshan District, Shenzhen, Guangdong, China
---