The online leackage test machine is suitable for online pressure testing and inspection of automotive pipeline components in the production line and workshop to determine whether the product meets the factory standards.
---
The online water pressure test machine is suitable for testing automotive hydraulic brake hoses. p>
Applicable standards: GB/T 16897, SAE J1401. p>
The online airtightness test machine is suitable for automotive air brake and vacuum brake components. p>
Applicable standards: GB/T 16897, TL876. p>
Functions And Features
1. Up to 10 sets of specimens can be installed simultaneously and automatically clamped and sealed; each specimen is measured independently.
2. Can automatically check whether the specimen is blocked.
3. The medium tank can automatically add water or fluid.
4. The touch screen can simultaneously display the pressure-time curves of 10 specimens.
5. Automatic data acquisition and processing of test data.
Product Parameters
Test Medium: Clean Water
Test Pressure: Maximum 50 MPa
Test Cycle: Approximately 180 s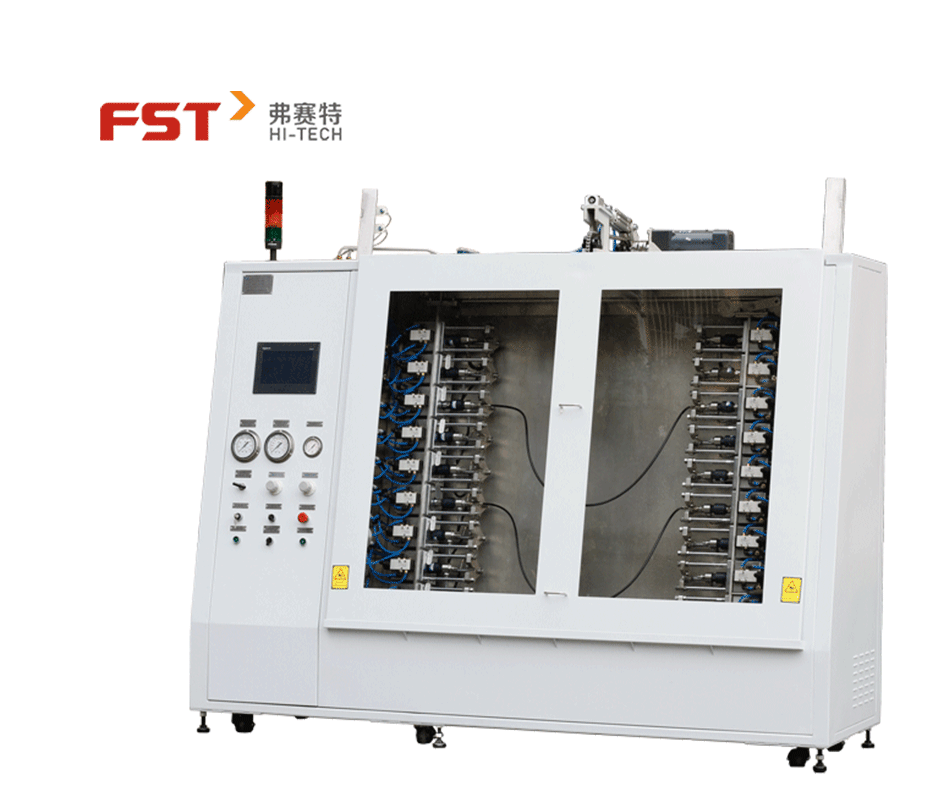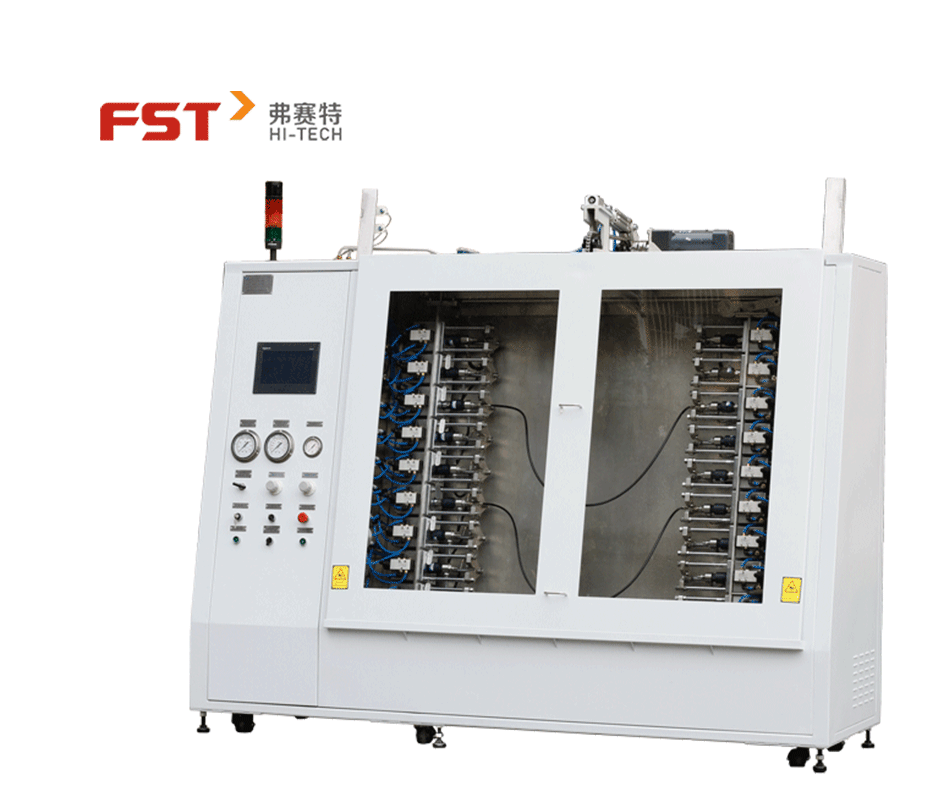 Shenzhen Fluid Science&Technology Corp., Ltd.
---

FST Official Accounts
Headquarter:
No. 513A, East Block, Coast Building, Nanshan District, Shenzhen, Guangdong, China
---