---
Multi-point chemical injection skid
The purpose of the multi-point chemical injection skid is to use a single metering pump to inject different chemical agents at different injection points, flow rates, and pressures.
---
This type of skid is more suitable for situations where there are a large number of injection points and limited space. This product replaces multiple chemical injection devices with a single skid, reducing operating and maintenance costs and improving space efficiency.
Functions And Features
1. A single metering pump can be equipped with multiple pump heads, allowing for injection of chemical agents at different pressure and flow rates for different injection points.
2. The skid structure reduces technical requirements for on-site installation.
3. Centralized control would grant the operation more safeness and convinence.
4. Equipped with a high-precision flow meter, the system can remotely adjust the flow rate without affecting the output pressure.
5. Power source: pneumatic or electric pump.
6. The chemical agent storage tanks, valves, and tubing materials can be selected according to the characteristics of different chemical agents.
7. The highly compact design is suitable for offshore and FPSO applications.
Keywords:

Multi-point chemical injection skid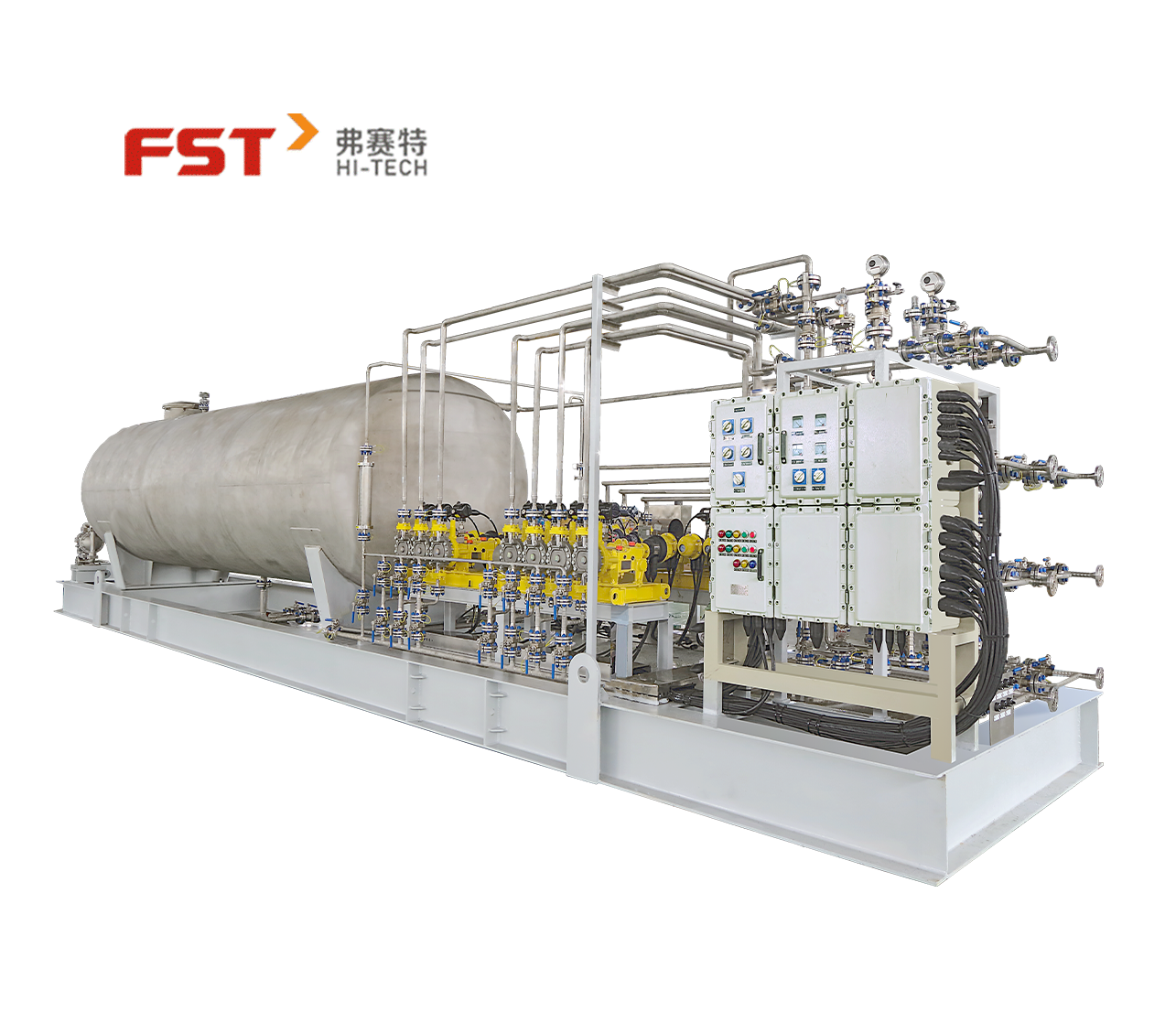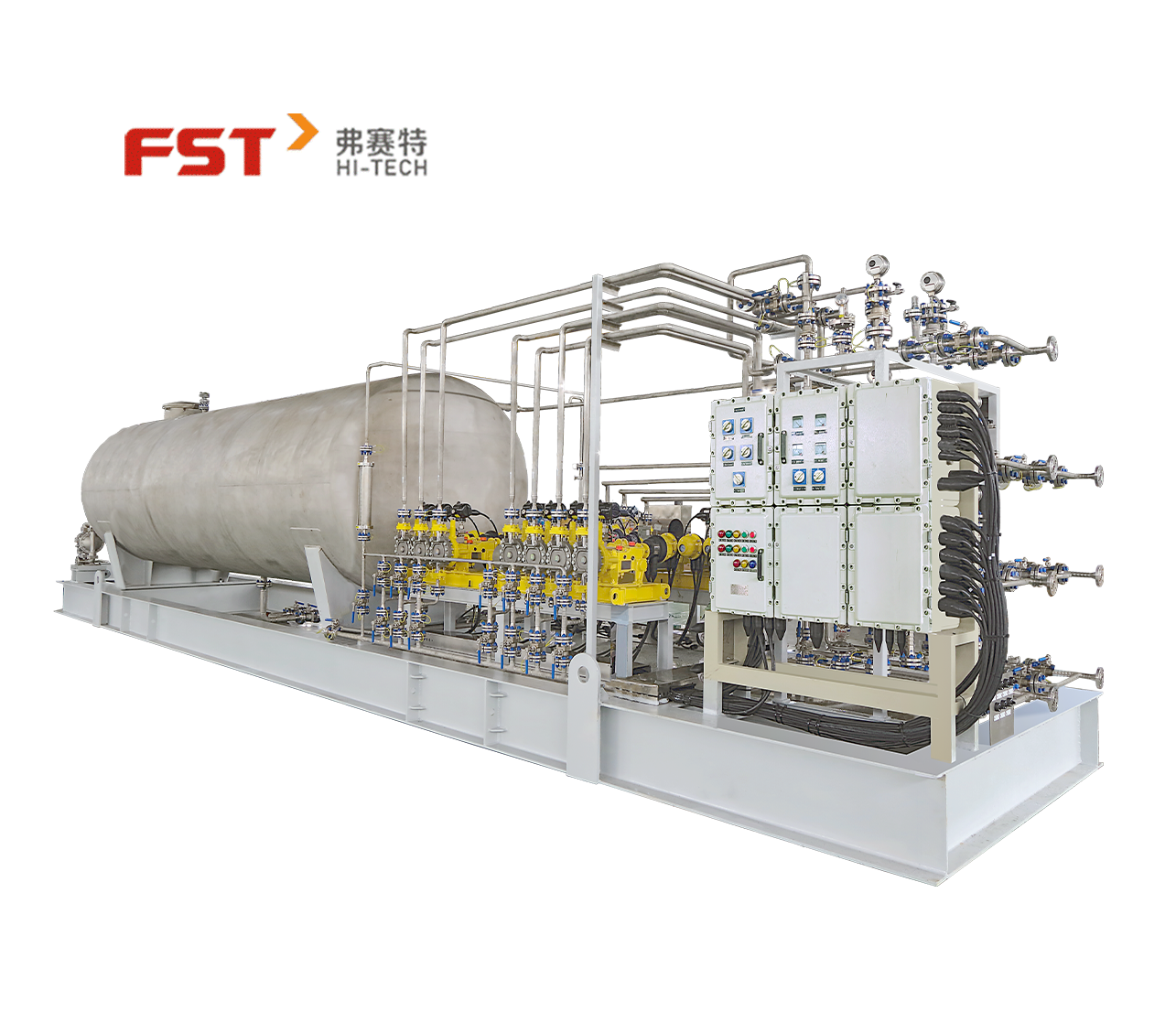 Shenzhen Fluid Science&Technology Corp., Ltd.
---

FST Official Accounts
Headquarter:
No. 513A, East Block, Coast Building, Nanshan District, Shenzhen, Guangdong, China
---