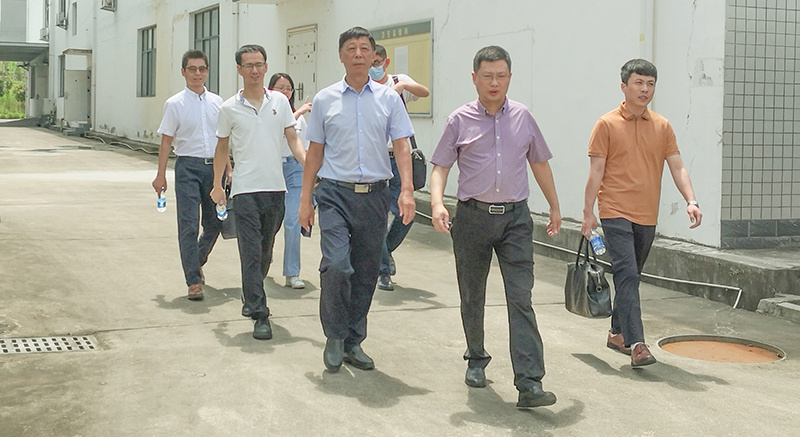 On July 20th, 2021, the leaders of Wuhan Economic & Technological Development Zone (WHDZ) visited the FST Luotian branch under the leadership of Secretary Cai Daozhen.
Despite a sweltering summer day, Secretary Cai of the Wuhan Economic Development Zone and other leaders made the journey to the FST Luotian branch to conduct an investigation and provide guidance. Accompanied by Vice President Zhang of FST, the delegation toured the raw material warehouse, processing workshop, assembly workshop, and testing center. Throughout the tour, the leaders listened attentively to Zhang's introduction of FST's production and manufacturing processes and asked questions about various technical details. The leaders expressed great interest in FST's hydraulic cylinders of hydrogen comporessor, and were particularly impressed by the fact that they can safely operate at 100 MPa.
After lunch, Secretary Cai led the delegation to the conference room of FST, where Vice President Lei gave a comprehensive report on the company's corporate structure, history, business scope, technological development, honors and qualifications, main customers, main products, maintenance services, user evaluations, and market prospects. Secretary Cai took notes and asked questions during the report.
Secretary Cai emphasized the good industrial base in the WHDZ, and highlighted its importance as an Intelligent Auto Valley, new energy, hydrogen energy, testing and inspection, and light industry production base in China. He acknowledged that the region has resources, management and talent advantages, and has the ability to provide a large number of high-end and practical talents for the future energy industry and equipment technology.
After the report, Secretary Cai gave an overview of the visit, praising FST's good management team, advanced management mode, numerous international and domestic certifications and supplier qualifications of domestic and foreign oil fields, as well as dozens of invention and utility model patents. He stated that FST's entrepreneurial and innovative spirit is commendable and believes that the company will be able to develop faster and better in the future with the support of the WHDZ platform.
Secretary Cai asked FST to continue to play its technical advantages in the field of pressure components, to build the high pressure components project of hydrogen energy application into the industry leader, continue to play the advantages in testing technology, and to build a hydrogen energy application testing center in WHDZ, as soon as possible to obtain the Hubei Province and the national testing qualification and fill the blank in the domestic hydrogen components testing field.
FST Zhang said FST has already started related construction and preparatory work. Finally, The leadership of Wuhan Economic Development Zone ended their visit to FST Luotian branch with a successful goodbye.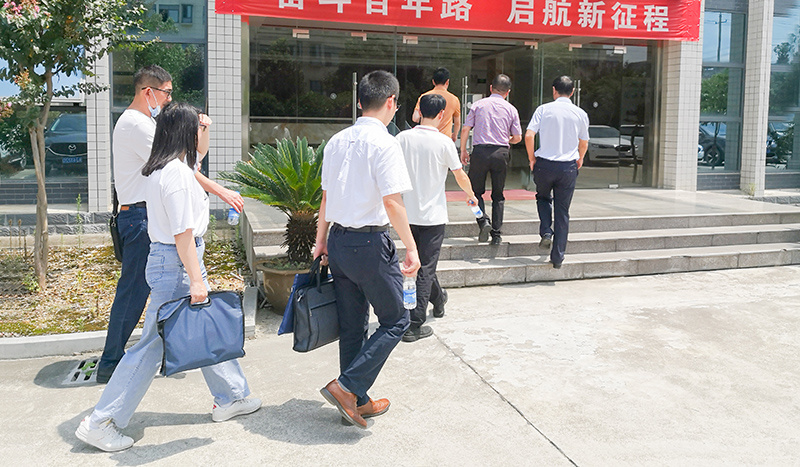 Under the leadership of Secretary Cai, leaders of Wuhan Economic Development Zone inspected FST Luotian Branch
Inspection and test area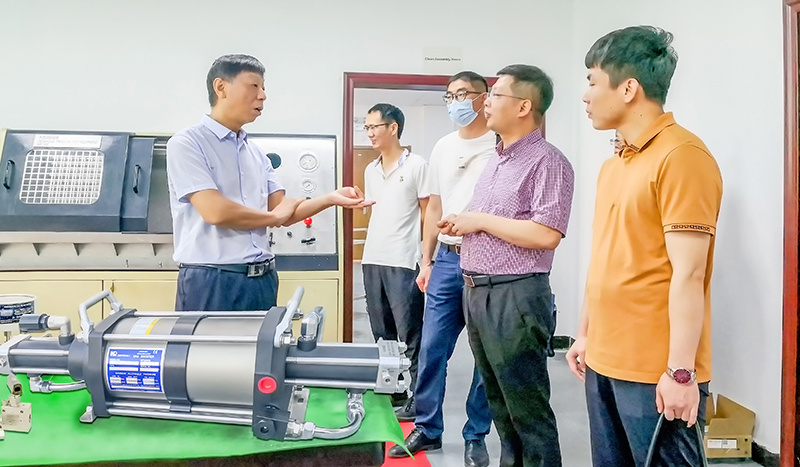 Inspection and test lab for components of hydrogen energy application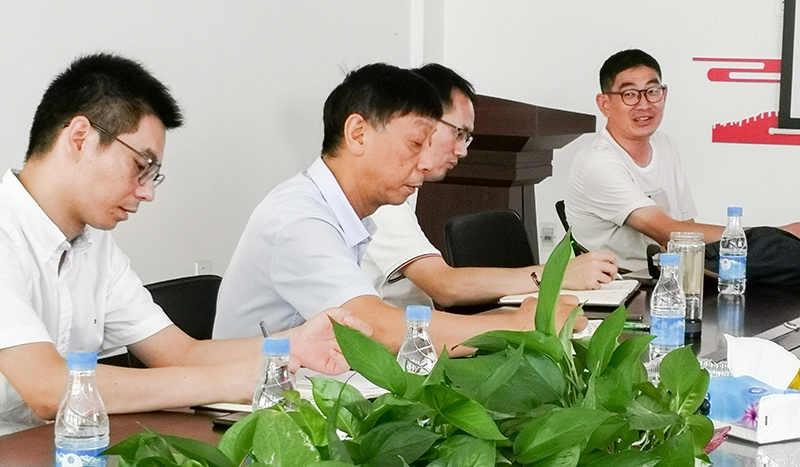 Secretary Cai and the delegation listened to the report and summarized the meeting