---
Managed Pressure Drilling System
The MPD system mainly consists of a choke manifold control system, backpressure compensation system, remote monitoring system, and software system. The system integrates pressure monitoring and micro-flow monitoring functions. Through self-developed automatic control software, it can accurately control the downhole pressure, achieving managed pressure drilling. p>

The MPD system treats the wellbore as a closed pressure system and sets the control objective for the annular pressure at the bottom of the well according to the upper and lower limits of the safe pressure interval. By using drilling fluid density smaller than the formation pore pressure and applying automatic throttling backpressure control technology, the system manages the pressure throughout the wellbore in a closed loop, counteracting the pressure fluctuations generated by drilling, stopping pumping, adding or removing drill pipes, and other drilling operations, thereby effectively addressing complex drilling problems such as density window, pressure-sensitive formation leak-off, same-layer formation drilling, and borehole collapse.
---
Application objects/scenarios: oil and gas drilling operations. p>
Functions And Features
1. The working pressure of the manifold is up to 105 MPa, and the hydraulic control pressure is up to 70 MPa.
2. It has multiple control modes to meet the requirements of different drilling processes.
3. It meets the requirements of narrow density window drilling and achieves precise control of well pressure.
4. It has intelligent identification and automatic control functions and can optimize calculation models based on on-site logging data.
5. It has intelligent fault diagnosis and manual intervention reminders to improve the safety and reliability of drilling production.
6. It uses proportional control technology to precisely control system pressure.
7. It features closed-loop monitoring of annular pressure and multiple strategies with adaptive characteristics.
8. The control system uses redundant industrial Ethernet with a 100M high-speed data transmission rate.
9. It can quickly respond to changes in formation pressure without adjusting the drilling fluid density, protect the reservoir, and reduce damage.
10. It reduces drilling pressure, improves drilling speed, and reduces the number of casing layers, thereby reducing drilling costs.
Keywords:

Precision Pressure Control Drilling System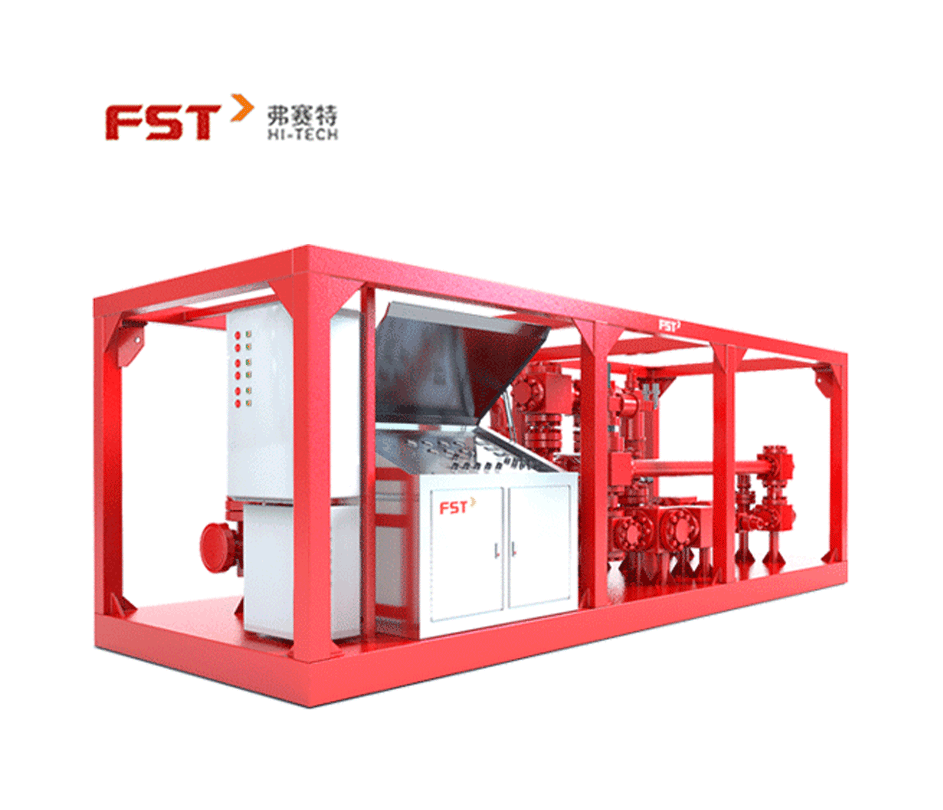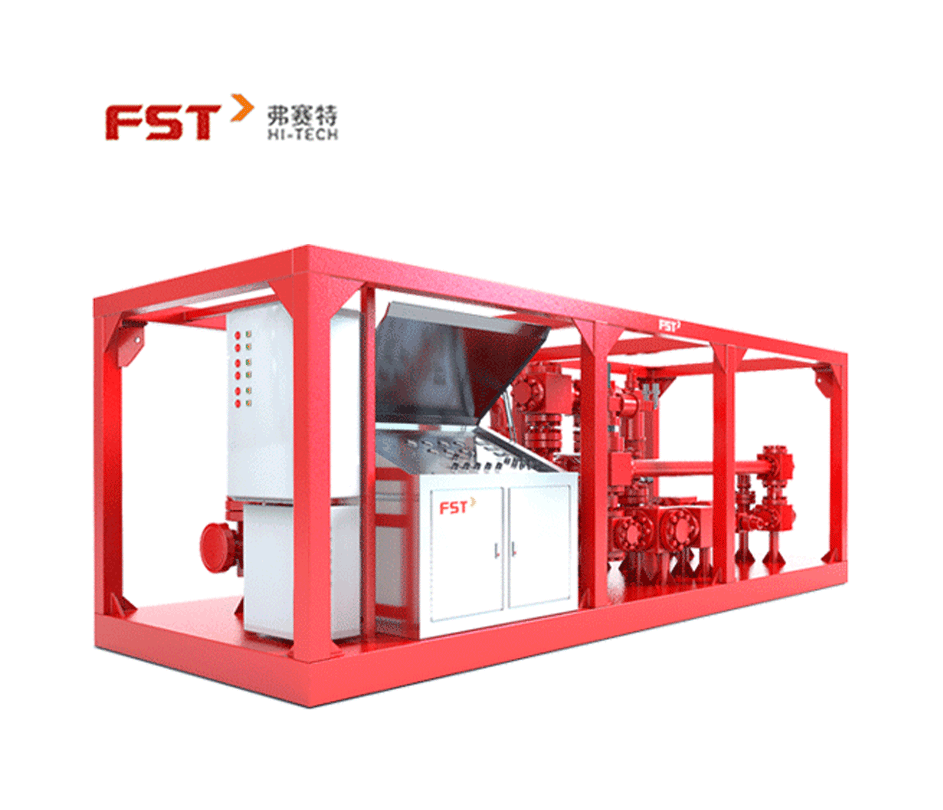 Shenzhen Fluid Science&Technology Corp., Ltd.
---

FST Official Accounts
Headquarter:
No. 513A, East Block, Coast Building, Nanshan District, Shenzhen, Guangdong, China
---